Apple recalls European iPhone chargers over 'safety risk'
Apple has recalled 'overheating' iPhone chargers which the tech firm say may "pose a safety risk".
The company has warned anyone who owns a European USB adapter sold between October 2009 and September 2013 to stop using it, while pointing out that problem only exists in "rare cases".
The Apple 5W European USB power adapter came with was sold as a stand alone accessory and was sold with iPhone 3GS, iPhone 4 and iPhone 4S models, according to advice on the firm's website.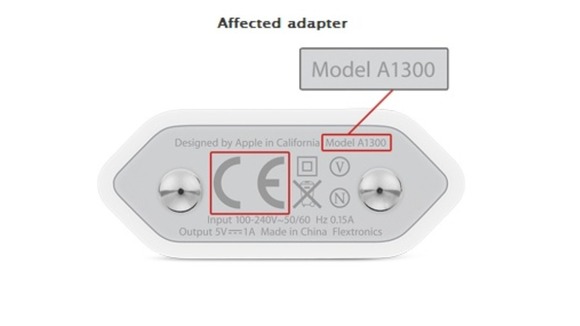 The charger was sold in 37 countries, including some countries in Africa and Asia, but not in the UK.
It was sold in Albania, Austria, Belgium, Bulgaria, Croatia, Czech Republic, Denmark, Egypt, Finland, France, Germany, Greece, Hungary, India, Indonesia, Israel, Italy, and Latvia.
It was also sold in Lithuania, Luxembourg, Macedonia, Moldova, Montenegro, Netherlands, Norway, Poland, Portugal, Romania, Russia, Slovakia, Slovenia, South Africa, Spain, Sweden, Switzerland, Turkey and Vietnam.