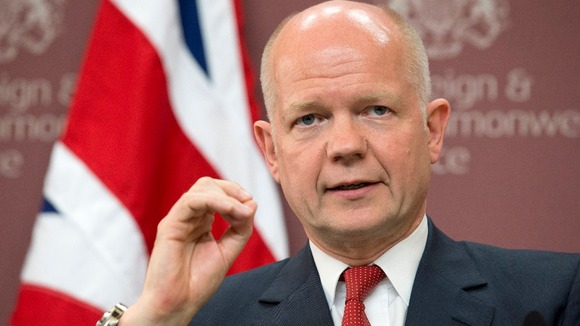 William Hague said Britain might assist Iraqi authorities fighting Islamist militants by offering counter-terrorism expertise.
The Foreign Secretary made the announcements after talks on Iraq with US Secretary of State John Kerry, in London.
"In the UK, we are not planning a British military intervention, but we are looking urgently at other ways to help, for example with counter-terrorism expertise," he said.
"Work is under way on that now and we will continue to liaise closely with our United States allies in particular on that."
He added: "A British team of emergency aid experts from DFID arrived in Iraq early this morning and are looking urgently at what the UK can do on that front."