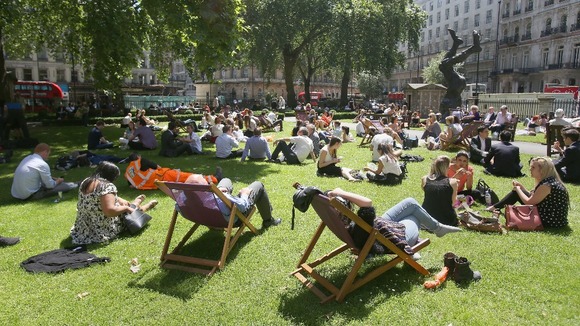 Temperatures in England and Wales are set to beat those in Rio de Janeiro today, with the mercury looking likely to creep up to 27C.
Currently parts of the UK are enjoying better weather than fans and players at the football tournament which kicked off last night, with Brazil's opener against Croatia played in the relative cool of the low 20s in Sao Paulo.
It will also be warmer than in Berlin and Paris, but forecasters say the humidity could also lead to a higher chances of downpours.
Simon Partridge from the Met Office said: "We do have a weak front system bringing a lot of cloud with it."
"That cloud will thicken through the morning into the late afternoon and early evening, bringing the chance of rain."