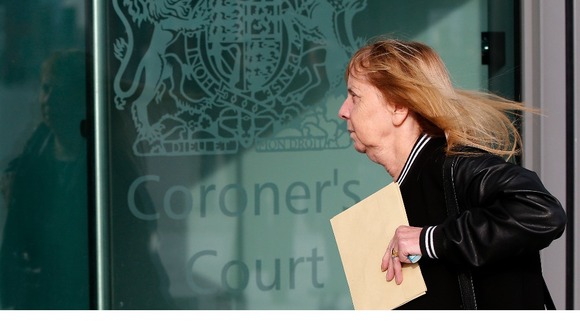 Margaret Aspinall, chair of the Hillsborough Family Support Group, said Ed Miliband's action of posing with The Sun was a "stupid thing to do".
Miliband apologised after being criticised for failing to take account of continuing fury over the tabloid's coverage of the Hillsborough disaster.
But his apology comes "a bit late", she added.
Mrs Aspinall, attending the inquest into the death of her son James at the Hillsborough inquests in Warrington, said: "Common sense should have prevailed.
"I can't understand the insensitivity of what they have done, they didn't show any common sense.
"They know the families have got enough to get through right now, they know the feelings of the people, not just in Liverpool, it has spread everywhere.
"At this moment in time, it was a stupid thing to do. You have got to think about all the people it affected."
Read: Miliband apologises for posing with a copy of The Sun**