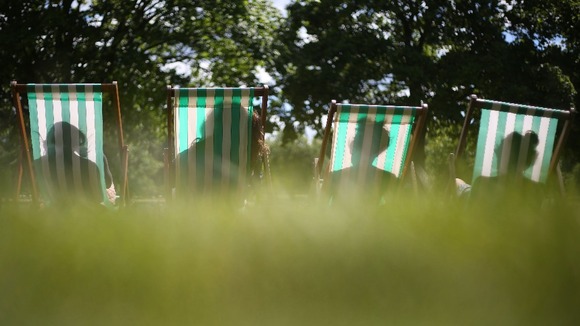 England and Wales could today enjoy the hottest day of the year so far, as a spell of unusually warm weather continues.
Forecasters said there is potential for the temperature to climb above this year's current record of 26.5C, recorded in Writtle, Essex on Monday.
Temperatures over the last week or so have been up to four or five degrees higher than average for the UK in June.
However, that may not last too long - with experts from MeteoGroup predicting thunderstorms and showers this evening and a noticeable drop in temperatures over the weekend.