Senator John McCain has called for President Obama's entire national security team to resign, amid the ISIS takeover of several Iraqi cities.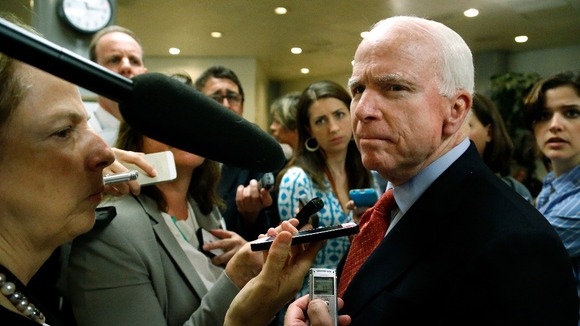 His calls came as House Speaker John Boehner accused the president of "taking a nap" as conditions in Iraq worsened.
Watch: Iraq situation presents 'security crisis' for Obama
Obama's deputy national security advisor said last night that the administration is considering the best long term solution to the crisis. Ben Rhodes said:
"The president is mindful that the United States has sacrificed a lot in Iraq and we need to not just be taking this all back on ourselves,
"We need to come up with solutions that can enable the Iraqis to manage their internal security and their internal politics."