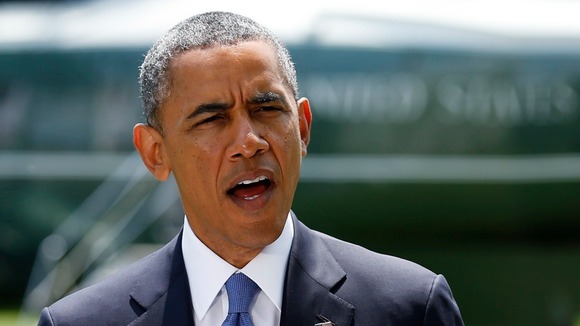 The United States will not send military personnel into combat in Iraq, President Barack Obama has said.
Speaking at a press conference on the White House South Lawn, Mr Obama said that the US would not be sending more troops into combat in Iraq to deal with Islamic militants who have seized key cities in the country, but will explore "a range of other options."
President Obama says the ISIS militants pose a threat to Iraqis and potentially to Americans and he will review situation in the coming days.