Ukraine has accused Russia of bringing three tanks into the east of the country to fight the Ukrainian army.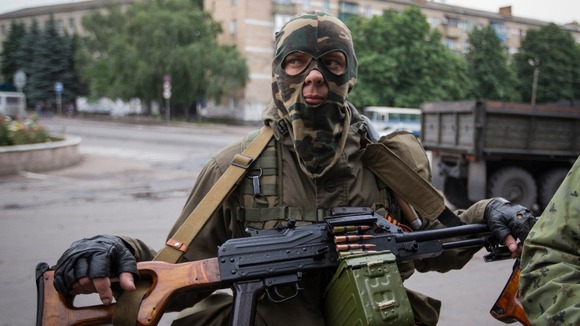 Interior Minister Arseny Avakov suggested separatist rebels had brought three tanks and other military vehicles across the border.
While he did not directly accuse Russia of sending the tanks, he made clear he held President Vladimir Putin responsible for failing to carry out a promise to tighten controls at the border.