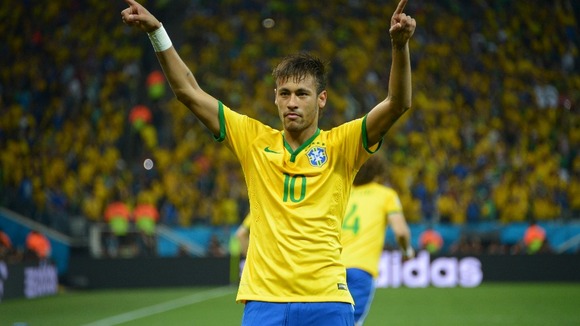 Brazil's triumph in the opening match of the World Cup was watched by more than 12 million viewers in the UK.
The 3-1 victory by the home nation over Croatia pulled in a peak audience of 12.6 million, while an average of 11.2 million watched for the duration of the match, screened by ITV.
It was a huge leap on the opening game for the previous tournament in 2010, staged in the afternoon in South Africa, which drew an average 4.3 million.
The full coverage of last night's match, together with the opening ceremony including stars such as Jennifer Lopez, drew an average 8.2 million viewers.