British police have witnessed a "very nice" atmosphere in Manaus ahead of England's opening World Cup match against Italy tonight.
Speaking to Good Morning Britain's sports presenter Sean Fletcher in Manaus, Chief Superintendent Rachel Barber - who is leading the delegation of four - said police currently had no concerns about any of the 5,000 fans that have travelled to Brazil.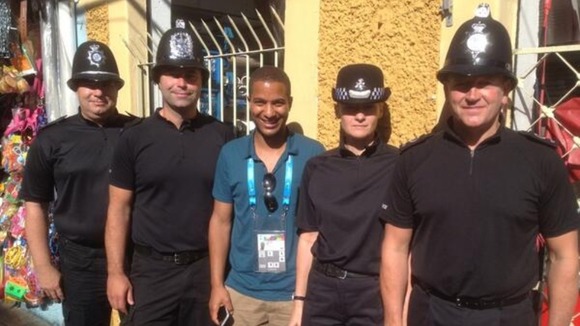 "This is a low-key deployment, the fans are pretty well behaved, they are here to enjoy
the football, it is a very nice atmosphere," Ms Barber told GMB.
"If we see trouble, we will have a quick word and help people to stay calm."
Police said no fans with banning orders have attempted to come to Brazil, with 95% of those asked to surrender their passports having done so.
"The experience we have is the reputation of England fans abroad has changed, fans have embraced enjoying a different culture," she added.