Humanitarian charity Save the Children has warned of a huge crisis developing in northern Iraq as hundreds of thousands of people flee Islamist insurgent group ISIS.
Aram Shakaram, Save the Children's director in Iraq, said: "As terrified families and children flee violence in Mosul, we are witnessing one of the largest and swiftest mass movements of people in the world in recent memory."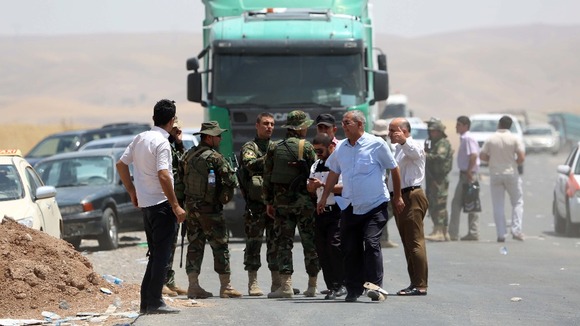 "This shocking escalation of violence is forcing hundreds of thousands of people to flee for their lives towards the Kurdistan region."
Mr Shakaram warned that "massive traffic jams and blocked roads" were hampering the aid efforts, with many of the most vulnerable families being left to fend for themselves.