Football fans are being urged not to drink too much ahead of England's much-anticipated World Cup opener against Italy tonight.
Police have warned supporters to drink in moderation to avoid waking up in a police cell "regretting a moment's madness".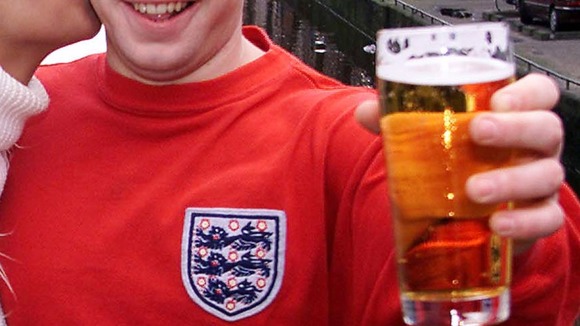 Domestic abuse incidents are shown to increase when England play, with increased alcohol consumption combined with poor anger management factors in the rise.
Forces in Essex, Northumbria and Greater Manchester have all announced initiatives to respond to alcohol-related incidents.
"My message to anyone planning to go out tonight is have a great time, enjoy the game but please be sensible. Everything in moderation, don't wake up in a police cell regretting a moment's madness," Essex Police Chief Superintendent Andy Prophet said.