William Hague has described tanks entering eastern Ukraine from Russia as "completely unacceptable."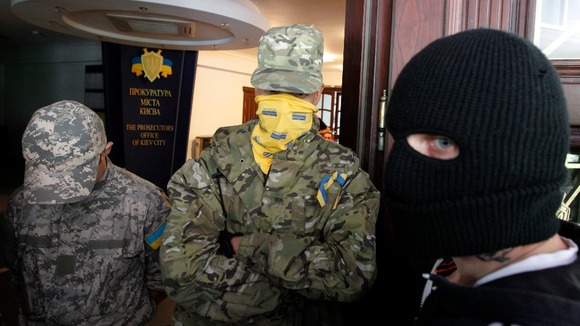 The Foreign Secretary renewed calls on Moscow to act to "defuse tensions" or face further sanctions.
"The entry into the sovereign territory of Ukraine of three Russian tanks is completely unacceptable," Mr Hague said last night.
"Russia needs to commit to defusing tension. This means securing borders, withdrawing all military forces, and preventing further violence in eastern Ukraine.
More: Russian tanks accused of crossing Ukrainian border
"I urge the Russian leadership to work with President Poroshenko to restore stability and to regain the trust of the international community.
"The Russian leadership should be clear that the international community stands ready to impose further sanctions if Moscow continues to provoke instability and does nothing to stop further violence."
Pro-Russian rebel leaders have declined to say where they obtained the tanks, which were part of a column of armoured vehicles that crossed the border on Thursday.