Iraqi Prime Minister Nuri al-Maliki said volunteer fighters were joining the army efforts to help defeat Islamist militants who have swept through Sunni Muslim territory in the north of the country.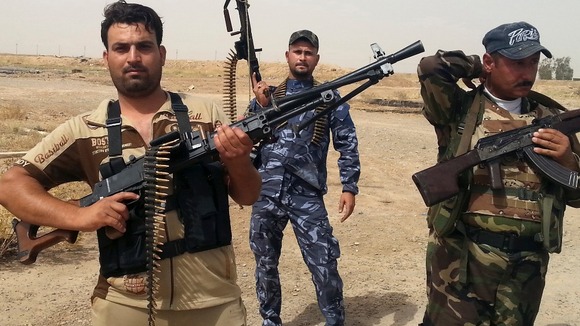 Speaking to military officers in the city of Samarra, Mr Maliki said the volunteers were arriving to the troubled region to defend the country.
"Within the coming hours, all the volunteers will arrive to support the security forces in their war against the gangs of ISIL. This is the beginning of the end of them," he said in comments broadcast on Iraqi television.
Grand Ayatollah Ali al-Sistani, the highest religious authority for Shiites in Iraq, has also called on people to unite and fight back against the militants from the radical Islamic State of Iraq and the Levant.
Read: Obama will not send troops to deal with Iraq insurgency