All adult senior members of the royal family are attending Trooping the Colour ceremony at Horse Guards Parade in London to mark the Queen's official birthday.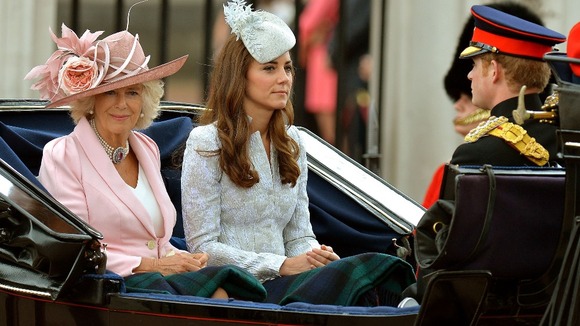 The Duchess of Cornwall and Duchess of Cambridge and Prince Harry traveled in a vintage coach together, while Prince Charles and Prince William arrived on horseback along with the Princess Royal.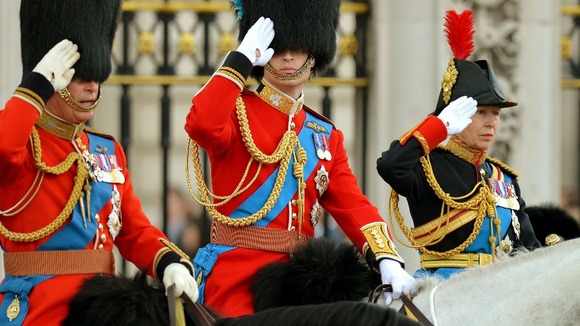 As part of the traditional ceremony, the Queen inspects 1,000 soldiers of the Household Division at Horse Guards Parade in a carefully choreographed ceremony in central London.