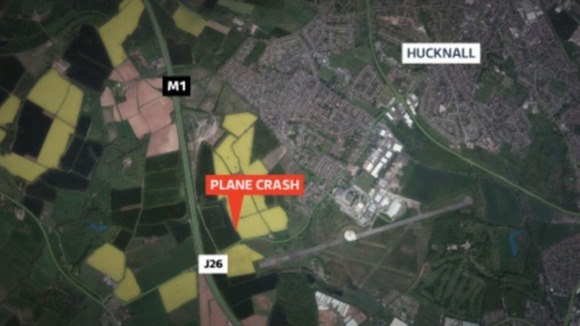 A light aircraft has crashed in a field in Nottinghamshire near the M1.
Police said there were two casualties in the crash at around 1.30pm today.
An eyewitness told ITV Central that he saw the plane "lose control and nosedive" into the field near junction 26 of the M1.
Air accident investigators have launched an inquiry into the incident.
For more on this story, visit ITV Central