Ukraine's President said those responsible for killing 49 people aboard a military plane shot down in Luhansk on Saturday morning will receive "an adequate response."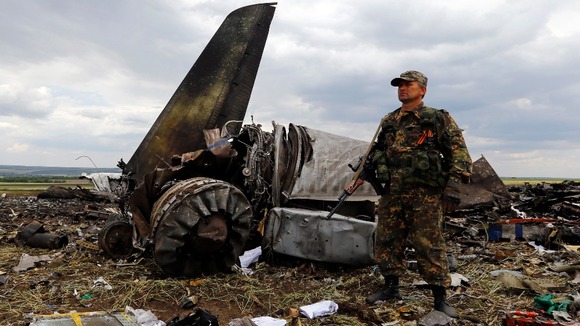 Petro Poroshenko summoned his defence and security chiefs after pro-Russian separatists shot down the military transport plane in east Ukraine.
"All those involved in cynical acts of terrorism of this magnitude must be punished. Ukraine needs peace. However, the terrorists will receive an adequate response," Poroshenko said in a statement released by his press service.