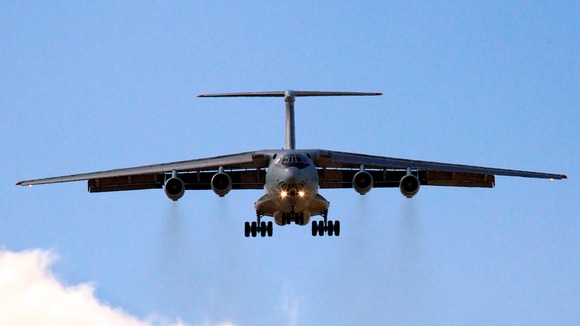 A Ukrainian military plane with at least 49 passengers onboard has been shot down in the eastern Ukrainian city of Luhansk, according to CNN.
The plane, said to be a Ilyushin-76 military transport model, was reportedly taken hit as it approached an airport, according to a source with the Ukrainian Anti-Terror Operation of the Ukrainian military forces.
The condition of those onboard was not immediately known.
A notice on the Ukrainian Ministry of Defence website confirmed a military plane was shot down during landing.