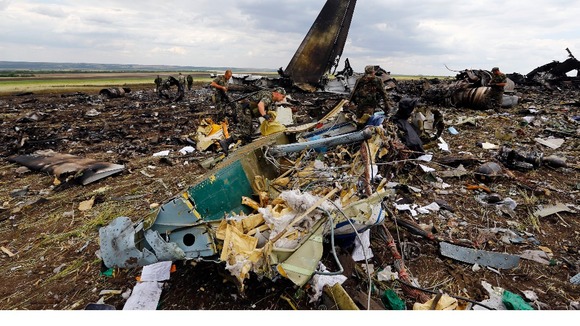 Russian separatists in Ukraine shoot down an army transport plane in eastern Ukraine, killing 49 people. President Petro Poroshenko promised an "adequate" response to the attack.
Read: Terrorists will receive an 'adequate response'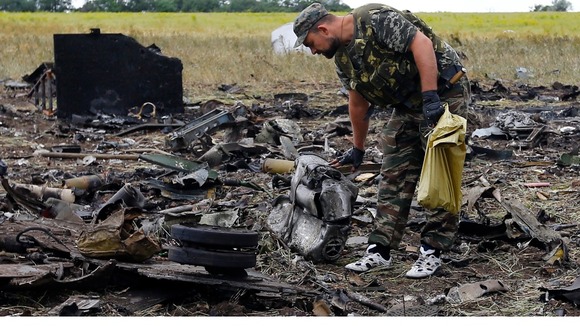 Charred debris was scattered for hundreds of metres over the sloping wheat field where the plane came down overnight near Novohannivka, a village 12 miles southeast of Luhansk.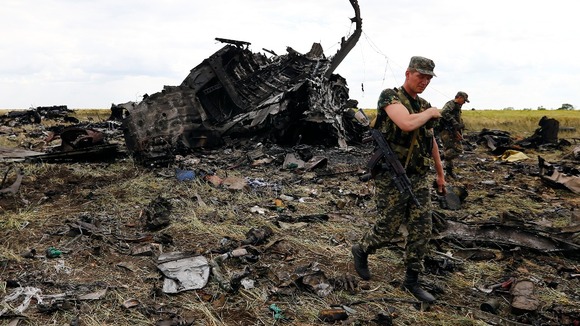 A platoon of rebel forces clad in camouflage fatigues scoured through the ruins for ammunition that had been intended for the government forces in east Ukraine.