US Defence Secretary Chuck Hagel has ordered an aircraft carrier to move into the Gulf in case military action is required in Iraq.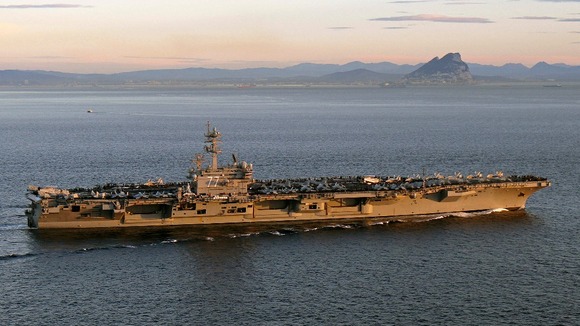 The carrier USS George H.W. Bush will be accompanied by the guided-missile cruiser USS Philippine Sea and the destroyer USS Truxtun.
Mr Hagel said the moving carrier will provide "additional flexibility" if military options are needed to deal with the crisis in order to "protect American lives, citizens and interests in Iraq".
The ships are expected to arrive in the Gulf later on Saturday.