England physio Gary Lewin is to return home from the World Cup after suffering a fracture and dislocation of his ankle while celebrating Daniel Sturridge's first-half equaliser in Saturday night's 2-1 defeat against Italy.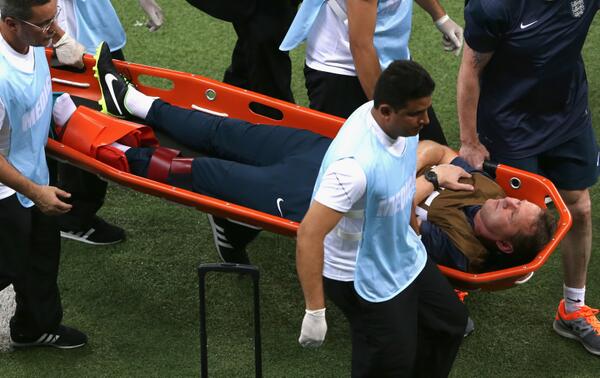 Sturridge celebrated his close-range strike in his normal style, while Lewin jumped off the bench and injured himself in the process.
"That was a very sad moment for us," England boss Roy Hodgson said. "In celebrating the goal he jumped up, landed on a water bottle and dislocated his ankle.
"It was very painful. He was taken to hospital. The doctor set it, put it back in at the side of the field, but it's the end of the World Cup for Gary."
Lewin left the field on a stretcher after a short break in play.
The Football Association later said the 50-year-old Londoner had suffered a fracture and dislocation.
An FA spokesperson added: "We do have another physio with us - Steve Kemp."