Every child in Britain is to be taught about the Magna Carta as part of a Government drive to push British values in the wake of the controversy over Islamist influence on some Birmingham schools.
More: Gove adviser 'attended key Trojan Horse meeting' in 2010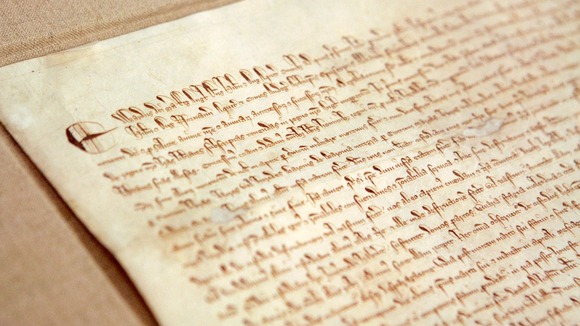 David Cameron said extremism and division is flourishing in the UK because of a "worrying" failure to promote British values and he plans to use the 800th anniversary of Magna Carta – a year from today – to reassert them in a "Magna Carta for Modern Britain."
Writing in the Mail on Sunday he said Britain's "belief in freedom, tolerance of others, accepting personal and social responsibility, respecting and upholding the rule of law" are vital and "as British as the Union Flag, football and fish and chips."
He said it was "not an option" for anyone living in this country not to live by them.
Teachers have been told by Education Secretary Michael Gove that they must "actively promote British values".