Nato is preparing measures to help Ukraine defend itself in its stand-off with Russia, the head of the military organisation said.
"We must adapt to the fact that Russia now considers us its adversary," Anders Fogh Rasmussen told Spanish El Pais newspaper.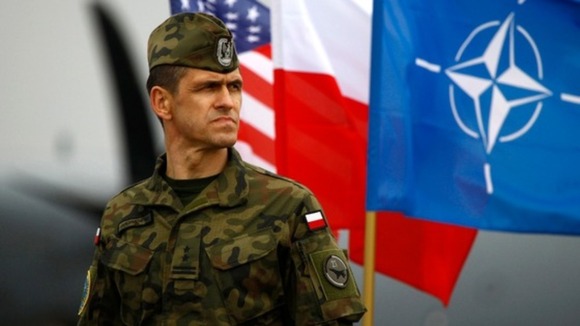 Nato chiefs said they have no plans to get involved militarily in Ukraine, but they have sent fighter aircraft and ships to eastern Europe.
Mr Rasmussen said Nato was considering long-term measures to ensure the protection of its allies.
Kiev blames Moscow for the separatist rising in east Ukraine, where the death toll rose on Saturday after pro-Russian separatists shot down a Ukraine army transport plane, and tensions are also high following Russia's annexation of Crimea.