Around 100 militants have been killed in nothwestern Pakistan after military jets carried out air strikes on militant hideouts in the North Waziristan tribal area this morning.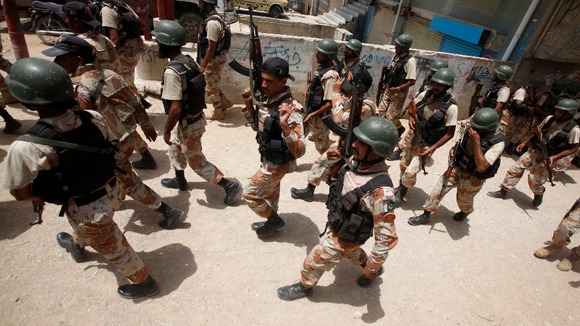 Pakistani air force jets targeted eight militant hideouts in the region, according to unidentified intelligence officials.
Many of the dead were believed to be Uzbeks and other foreign fighters, who had been meeting to discuss a deadline given by authorities for militants to leave the area, said two of the Pakistani officials.
The information could not be independently verified.