England Captain Steven Gerrard has admitted the players could have done better in the final third, but insisted there could be no questioning the way the team played.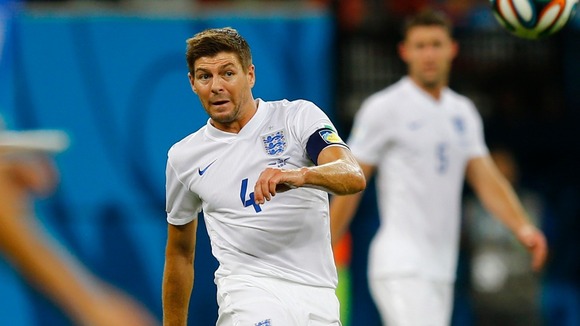 "I think the chances were there," he said on BBC1. "Maybe we have to look at trying to finish a few more chances off, but we can't point any fingers because everyone has given everything tonight - the effort, desire and commitment was there and we were unlucky not to get anything out of it.
"It is still disappointing to come away with no points.
"I thought we matched them all the way. If we look at the whole 90 minutes we can be pleased, but it just goes to show at this level how cruel it is - you try so hard and come away with nothing.
"That is the lesson from tonight. We are still not out of this group.""No matter what the result was tonight, I think we still would have had to go and beat Uruguay."The challenge is more difficult, but it's certainly do-able."