Protesters overturned cars, smashed windows and ripped up the Russian flag outside the Russian embassy in Kiev on Saturday.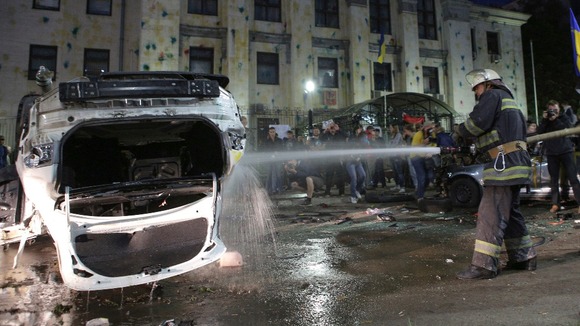 More than 100 protesters demonstrated against what they called Moscow's backing of separatist rebels in east Ukraine, witnesses said.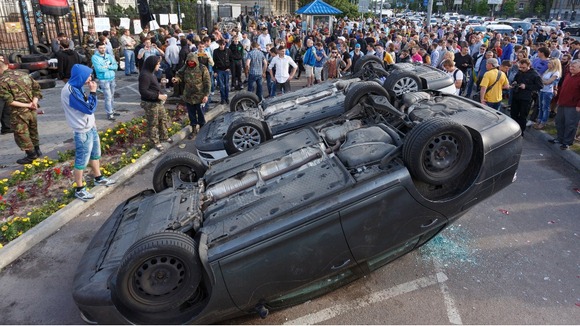 The Russian foreign ministry called the lack of a police response "a grave violation of Ukraine's international obligations," demanding that Kiev take steps to ensure its diplomats' security.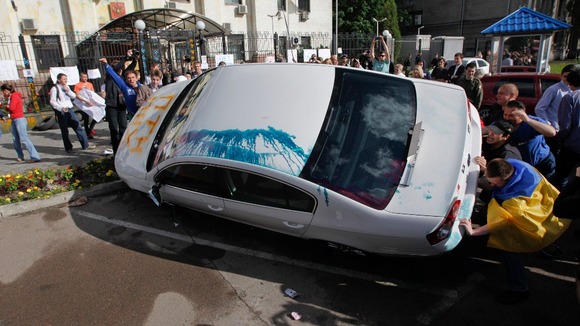 The protest followed the deaths of 49 Ukrainian servicemen on board a military transport plane that was shot down by the separatists early on Saturday.