A series of graphic images appearing to show a massacre carried out by Islamist militant group ISIS have been published on Twitter.
The images have not been verified.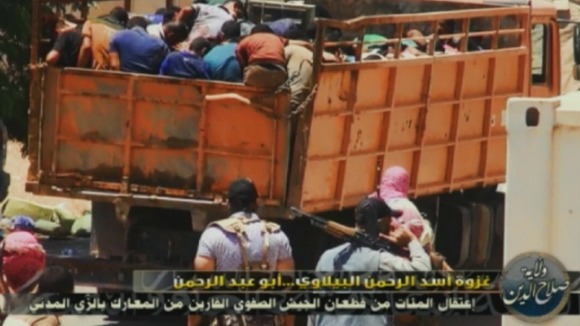 However according to Associated Press reports, Iraq's top military spokesman Lieutenant General Qassim al-Moussawi said the pictures are authentic and he had been made aware of incidents of mass murder of captured Iraqi soldiers.