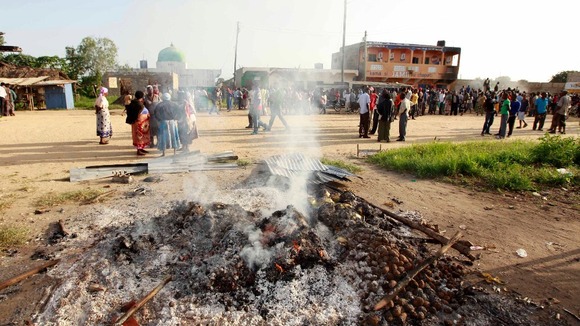 Al-Shabaab, the Somali Islamist group with links to Al-Qaeda, has claimed responsibility for yesterday's attacks, according to the pro-Shabaab website Somalimemo.
It goes on to claim that the attacks were revenge for the killing of Muslim clerics.
Kenya sent troops to Somalia in 2011 to help the UN-backed government defeat Al-Shabaab.