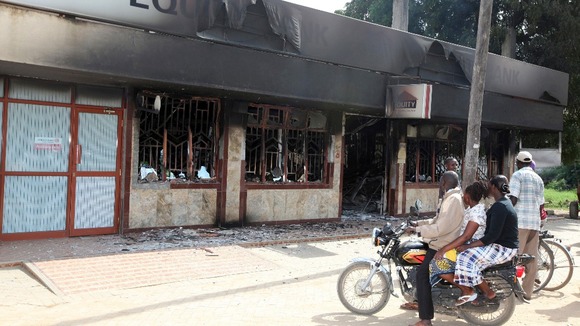 Mbeketoni eywitnesses say Al-Shabaab gunmen executed men in front of their families and killed others who had gathered to watch World Cup football on television.
"The attackers were so many and were all armed with guns. They entered the video hall where we were watching a World Cup match and shot indiscriminately at us," Meshack Kimani said, adding about 10 people were killed there.
"They targeted only men but I was lucky. I escaped by hiding behind the door," he said.