Boris Johnson has launched a pointed personal attack on former prime minister Tony Blair over his claims that the current conflict in Iraq is not linked to the West's 2003 invasion.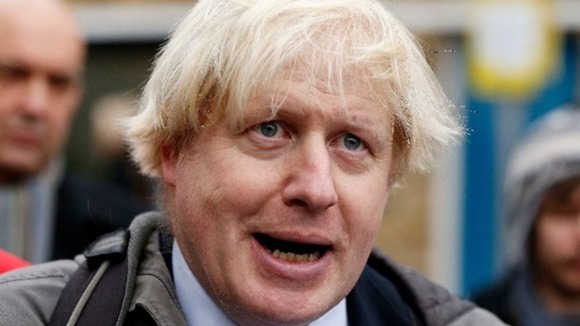 In his Daily Telegraph column, Mr Johnson said Mr Blair had "finally gone mad" and his "unhinged" attempt to rewrite history is undermining arguments for Western intervention in Iraq.
"In discussing the disaster of modern Iraq he made assertions that are so jaw-droppingly and breathtakingly at variance with reality that he surely needs professional psychiatric help," the London Mayor added.
Watch: Tony Blair: The West must engage with Syrian war
He said that by refusing to accept that the 2003 war was "a tragic mistake", "Blair is now undermining the very cause he advocates: the possibility of serious and effective intervention.
"Somebody needs to get on to Tony Blair and tell him to put a sock in it, or at least to accept the reality of the disaster he helped to engender. Then he might be worth hearing," Mr Johnson concluded.