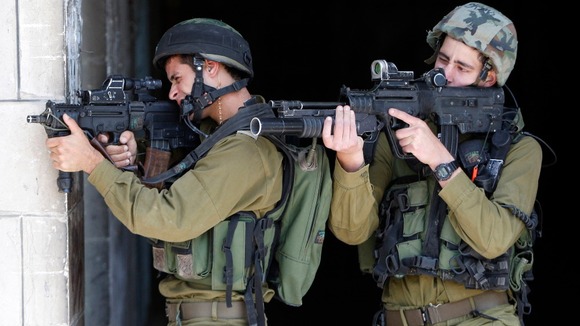 Clashes erupted in the city of Hebron, in the occupied West Bank, between Palestinians throwing stones and Israeli soldiers firing tear gas, as the hunt for the three teenagers who went missing on Thursday continued.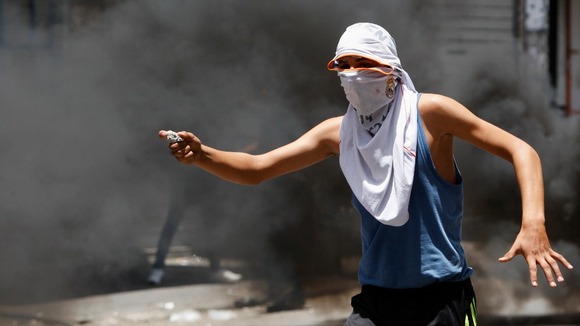 The teenagers disappeared after leaving a Jewish settlement in the occupied West Bank. Israel says Hamas kidnapped the three students.
Lieutenant-General Benny Gantz, chief of Israel's armed forces, said the military was preparing to expand its operation.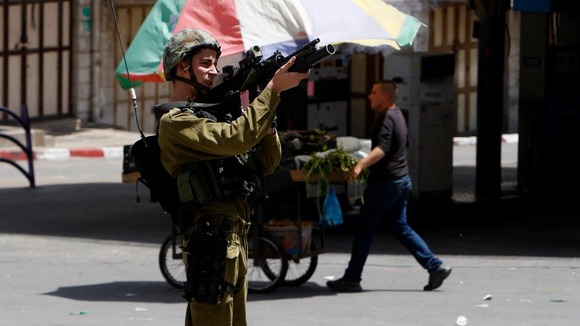 He said: "We have a goal, and that is to find these three boys and bring them home, and to hit Hamas as hard as possible - and that is what we are going to do.
"We are on our way toward a significant campaign. We will get our plans in order."
More: Israel says militants 'will not feel safe' until missing teens are home
Meanwhile the funeral of a 20-year-old man who medics say was killed by Israeli gunfire in the al-Jalazoun refugee camp in Ramallah, was attended by hundreds of people.
Currently 150 people have been rounded up by the army in the hunt for the teens.