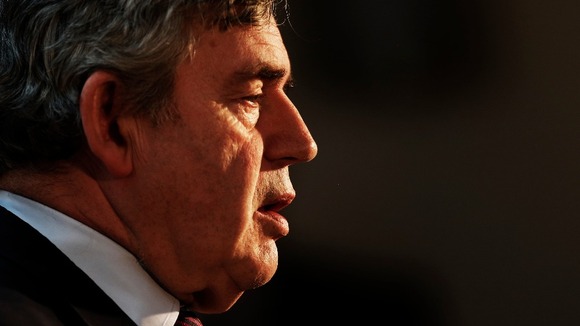 The war in Iraq was unsuccessful in bringing peace to the country, former prime minister Gordon Brown has said.
He said it will be up to the Chilcot Inquiry to decide whether 2003 invasion was "a just war", but said it was unsuccessful in delivering "a just peace" for many Iraqis.
Tony Blair, Mr Brown's predecessor at Number 10, has come under fire after claiming the present violent insurgency in Iraq is not the result of the 2003 invasion to topple Saddam Hussein.
Mr Brown gave his opinion on Mr Blair's comments during an event to mark the retirement of Scottish historian Tom Devine at Edinburgh University.
More: Tony Blair: Iraq crisis a result of failure to intervene in Syria