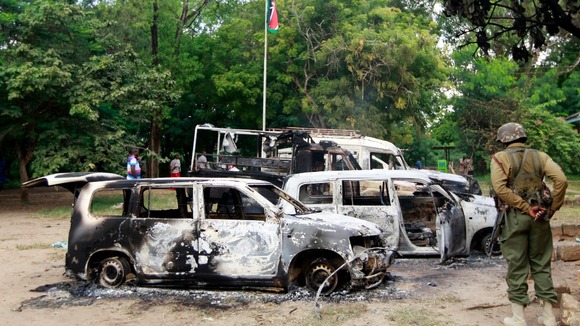 The Kenyan Cabinet Secretary Joseph Ole Lenku has told a press conference that the government is determined to find the perpetrators of yesterday's attacks. The Somali terrorist group Al-Shabaab has claimed responsibility, according to a pro-Shabaab website.
Mr Lenku said an investigation had begun, and added:
"There is a line beyond which nobody should cross. The red line has since been crossed. Those engaging in incitement of the public will be firmly dealt with in accordance with the law."