Militants in Kenya targeted two hotels, a bank and a police station with guns and at least one explosive device was used in the coastal town of Mpeketoni, Reuters reported.
The following images are believed to be from the aftermath of the attack, taken by Kenyan TV eNCA reporter Dihoff Mukotu and posted to Twitter by his reporter Robyn Kriel.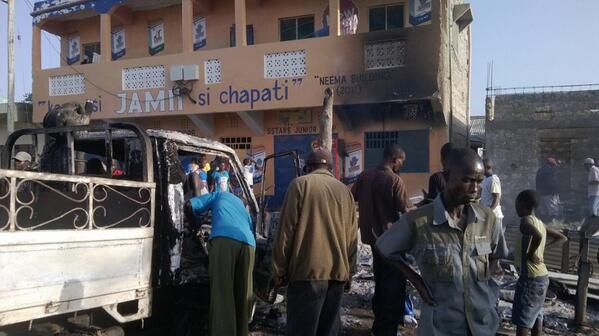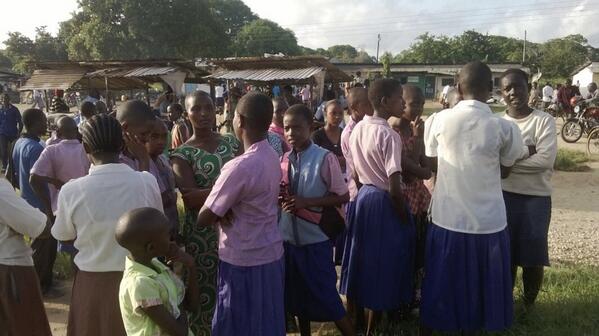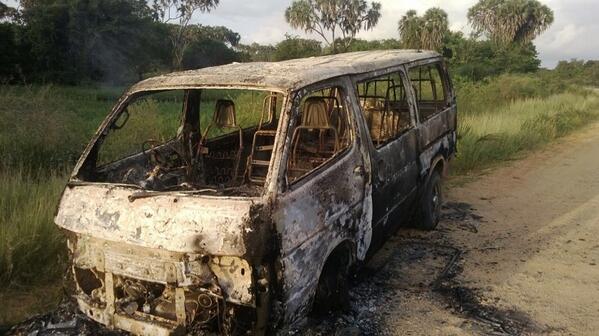 The death toll in an attack by gunmen on has now risen to at least 48 people, the Kenya Red Cross and police have said.