Israeli prime minister Benjamin Netanyahu said he expected Palestinian President Mahmoud Abbas to help him in efforts to locate the three Israeli teenagers believed to be abducted in the occupied West Bank.
Read: Teens missing in West Bank 'kidnapped by terrorists'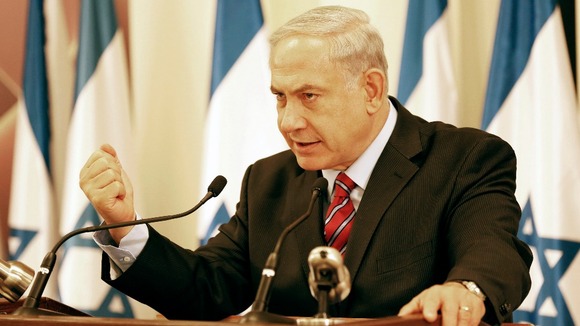 A statement issued by the prime minister's office quoted Netanyahu:
"I expect you to help in the return of the kidnapped youngsters and in catching the abductors."
The telephone call is the fist reported conversation between the two leaders since Abbas first signed a deal with Hamas in April and Netanyahu broke off the US brokered peace talks.