Ukraine's President Petro Poroshenko called for a temporary ceasefire in eastern Ukraine to "provide time to seek agreement on a peace plan."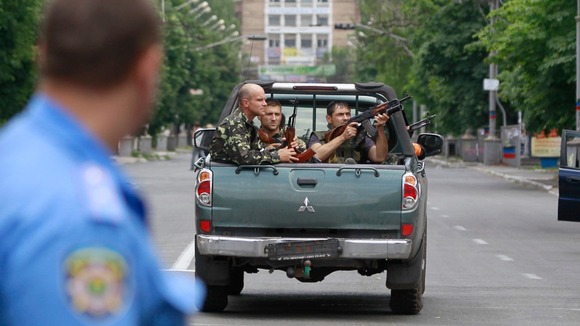 In a statement to security chiefs, Poroshenko said he had set government forces the task of regaining full control of Ukraine's border with Russia this week.
Once this was done, he said, a temporary ceasefire should be observed and efforts made to agree on a peace plan.
Read: Russia 'cuts off' Ukraine gas as payment deadline passes