Uruguay striker Luis Suarez says he is "100 per cent" fit to face England in Sao Paolo.
Suarez - who missed Uruguay's shock 3-1 defeat to Costa Rica - said he is ready to expose England's "defensive deficiencies".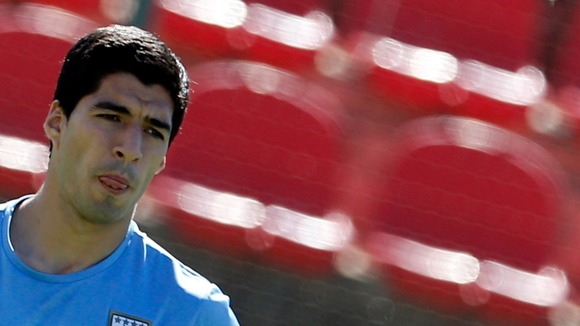 Surgery on a knee injury threatened the Liverpool striker's involvement in the tournament, but the 27-year-old has returned to full training ahead of Thursday's crucial Group D encounter.
"I know all the players in the England squad, I know some of them because they are team-mates or rivals," Suarez told Uruguayan website Ovaciondigital.com.
"They have defensive deficiencies and we can take advantage of them."
Watch: Daniel Sturridge 'not on texting terms' with Luis Suarez