People who wash raw chicken as part of their food preparation risk spreading a dangerous bacteria, health experts have warned.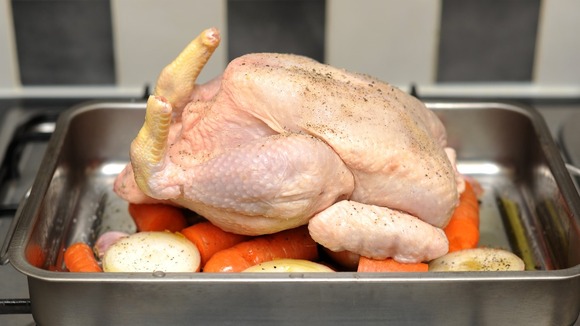 Jamie Oliver and Nigella Lawson are among the celebrity chefs who have recipes that advise washing raw chicken before patting it dry and the Food Standards Agency said that more than two-fifths of cooks say that they wash chicken before cooking it.
Doing so can spread the potentially dangerous Campylobacter bacteria - which is behind the majority of food poisoning cases - around the kitchen through the splashing of water droplets, the health agency said.
"Campylobacter is a serious issue," said FSA chief executive Catherine Brown. "Not only can it cause severe illness and death, but it costs the economy hundreds of millions of pounds a year as a result of sickness absence and the burden on the NHS.
Around 280,000 Britons are affected by food poisoning every year, with four out of every five cases caused by contaminated chicken.