David Cameron said he wanted to strengthen the UK's relationship with China as he welcomed premier Li Keqiang to Downing Street.
But campaigners have urged the Prime Minister to raise China's human rights record with Mr Li during the discussions.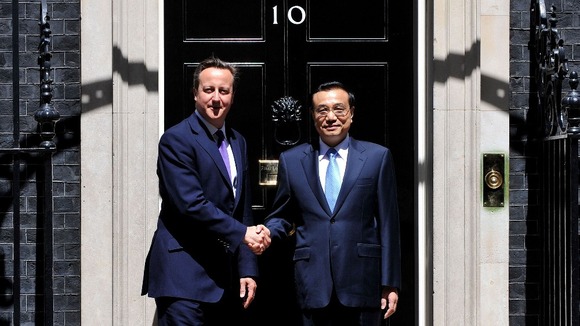 Mr Cameron said the links between the two countries were "very strong" and the visit was an opportunity to "take them to a new level."
Mr Li is accompanied by a team of Chinese business bosses, who are in the UK for the return leg of a trade boosting link-up begun by David Cameron last year.