Campaigners have urged David Cameron to raise China's human rights record during his meeting with the country's premier Li Keqiang.
Mr Li is is accompanied by a team of Chinese business bosses, who are in the UK for the return leg of a trade boosting link-up begun by David Cameron last year.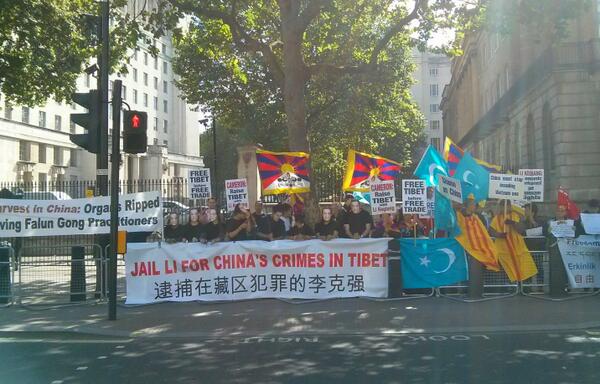 On the eve of Mr Li's visit, Deputy PM Nick Clegg said the government would not shy away from raising China's "large scale and systematic" human rights abuses.
Activists campaigning for a variety of causes including Tibetan independence staged a noisy protest opposite the gates of Downing Street.