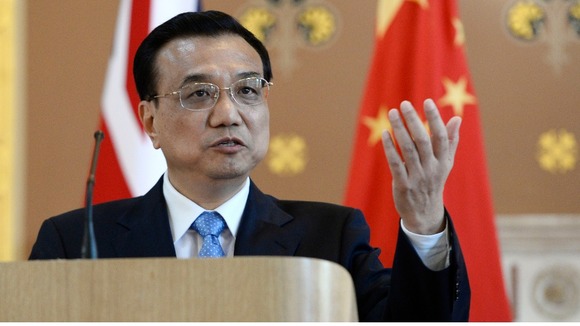 Chinese Premier Li Keqiang said he wanted to see a "united United Kingdom" in an apparent boost for the No campaign ahead of September's Scottish independence referendum.
Mr Li was asked about the referendum at a joint press conference with David Cameron in Westminster.
Mr Li said he wanted a "strong, prosperous and united United Kingdom that can stay at the forefront in leading the world's growth and development."
Scotland's First Minister Alex Salmond responded by saying that "Premier Li is of course entitled to his views" adding "it is noteworthy that he made clear the Chinese government will 'respect the choice' which the people of Scotland make this September whatever it may be".