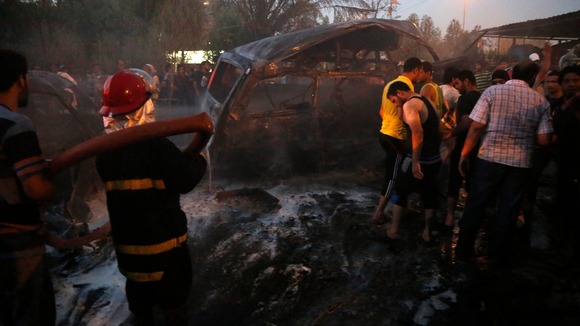 There are conflicting reports as to who is prevailing in the fighting in Baquba - the Isis extremists or the government - but it is very close to Baghdad: less than 40 miles away.
I have seen more soldiers on the streets of Baghdad today than there usually are, and they are carrying heavier weaponry than they usually do.
Amongst the ordinary population we have had some reports of panic-buying, people stockpiling food and water, and supermarkets running out of stock.
Tragically, this is a city well used to terrorism. Today, there was a roadside bomb in the centre of Baghdad which killed three people.
The population is now once again getting used to the prospect of Baghdad becoming a full-on war zone. It is a frightening possibility for them.