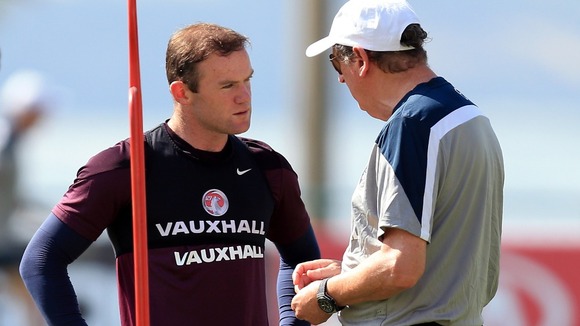 Wayne Rooney has responded strongly to newspaper claims that he has been training with England's reserves, posting on Facebook that he has been doing extra sessions "because that's what I wanted to do".
"Sometimes wonder what the press are getting at," he wrote.
"I said from the start I want to do everything I can to make sure I'm ready for these World Cup games and as part of that I was doing extra training a week before the squad joined up."
"That's exactly what I did yesterday, my own extra training because that's what I wanted to do."
Rooney's performance against Italy received criticism in some corners, though the Manchester United player did manage to assist England's only goal in an unfamiliar left-wing role.
Read: Raheem Sterling's sister: 'Mum was jumping on the sofa'