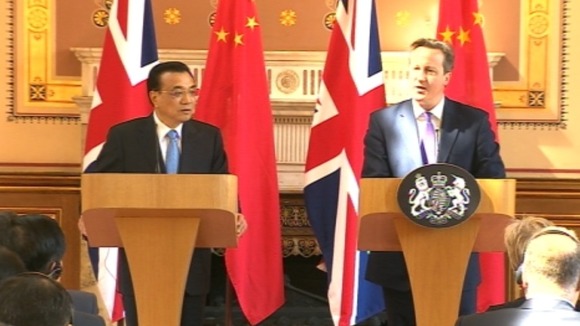 China and the UK have signed business deals worth £14 billion in what Prime Minister David Cameron said was a "growing relationship" and reflected the popularity of the UK as China's country of choice for investment in Europe.
"We've had more Chinese investment into the United Kingdom in the last 18 months than we've had in the whole of the last 30 years combined," he said.
Mr Cameron said the figures proved Britain "was the most open economy in the EU, the most welcoming to Chinese investment," including in the nuclear industry and infrastructure, and was determined to keep it that way.