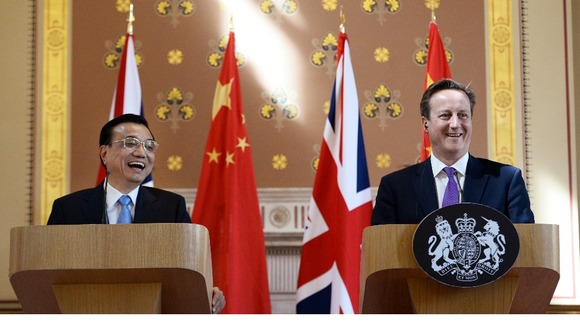 An £11.8 billion BP gas supply contract was one of a series of deals unveiled during a visit to the UK by Chinese Premier Li Keqiang.
Other bi-lateral trade deals include the possibility of Chinese involvement in the controversial £50 billion high-speed rail project after the two countries agreed that the UK and Chinese rail industries will work together.
Prime Minister David Cameron signed trade deals worth over £14 billion between the UK and China which he described as a reflection of the popularity of the UK as an investment partner for China.