A senior United Nations (UN) humanitarian official has warned that Iraq's neighbours - Jordan in particular - could be overwhelmed by a mass exodus of refugees.
These countries are already dealing with three million displaced Syrians.
Within Iraq, at least 300,000 people fleeing fighting in the northern city of Mosul have sought shelter in its relatively calm, autonomous Kurdistan region in the past week, according to the UN.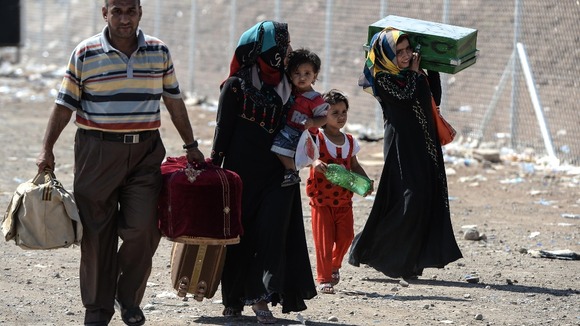 The UN High Commissioner for Refugees, Antonio Guterres, added, "Jordan is now having the enormous pressure of the Syrian refugees, so it's difficult to see how the region can cope with another big refugee outflow."
"Obviously, if that would occur, I would hope that Iraqis could be well received everywhere. But as I said, for the moment the most important thing is to avoid it."