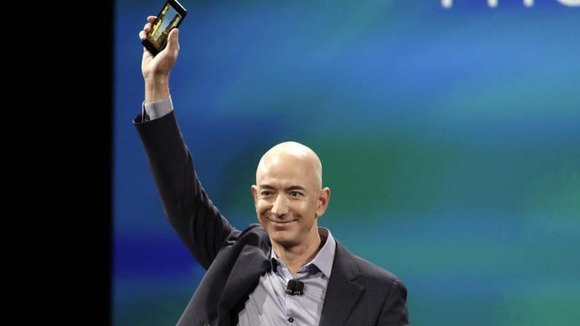 Amazon has unveiled its first ever smartphone, which comes equipped with a 3D screen and the ability to recognise millions of songs, films and books.
The web retailer's Fire Phone uses four cameras to track the user's head movements and create the perception of 3D, a packed press conference in Seattle heard.
It will also come with a new app called Firefly, which the company said takes in details from the camera and microphone to recognise and identify objects including books, films, TV shows and music, and then search for them on Amazon.