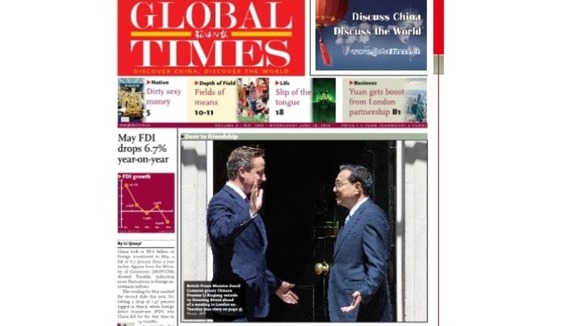 A Chinese newspaper has described Britain as an "old declining empire" in an editorial criticising UK press reports of the Chinese premier's visit to London.
The Global Times paper, run by the country's Communist regime, hit back at reports that China had demanded Prime Minister Li Keqiang was granted an audience with the Queen, which it cited as evidence of anti-Chinese prejudice.
"A rising country should understand the embarrassment of an old declining empire and at times the eccentric acts it takes to hide such embarrassment," the paper wrote in an editorial.