A British man has been held by Brazilian police for allegedly trying to sell counterfeit World Cup tickets.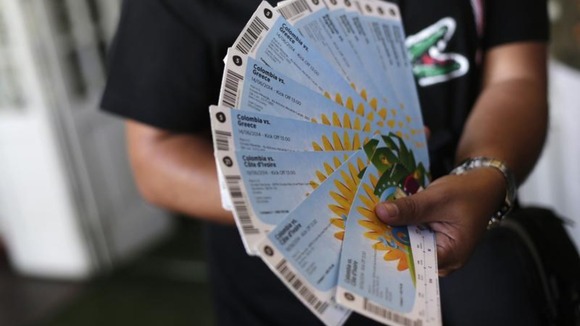 Police in Rio said the 43-year-old man and his American companion were found to have nearly 60 fake tickets, which they were reportedly trying to sell for around £1,000.
It is believed the men might have been attempting to profit by selling hospitality packages, which would include a match-day ticket.
Both men have been released on bail, and the tickets have been declared void, it was reported.