A group of Chile fans attempted to sneak into see their team's World Cup game against Spain by breaking into a media centre in Maracana.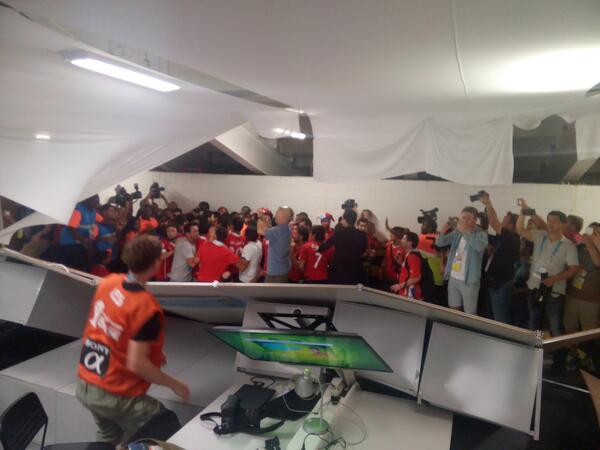 Chaos ensued as the group reportedly charged a gate, smashed a glass wall and broke down a temporary wall inside the press centre.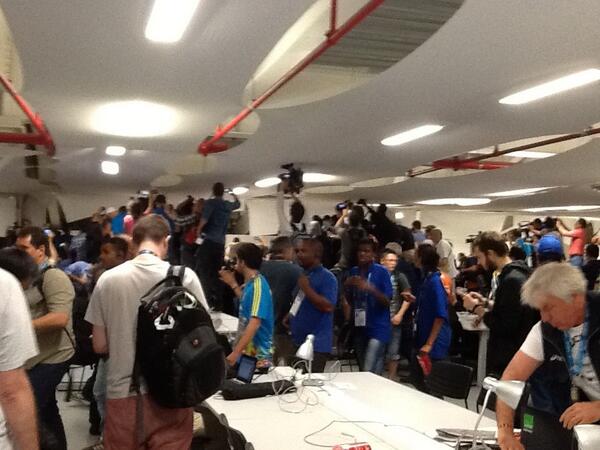 Some of the fans reportedly sat down an refused to move from the scene.
Hundreds of Chile fans just charged a gate and broke into the press room. Now rampaging through Maracana http://t.co/uUUiXxBPT2